A handcrafted and bespoke
Whether it is a suit, a coat or a relaxed sports jacket, a Blaise de Sébaste garment is always exceptional. Because it is unique, designed for you, your dimensions and your personality, it can only be hand-made; from measuring to the delivery of your outfit, we allow at least 60 hours of work from ten or so craftspeople.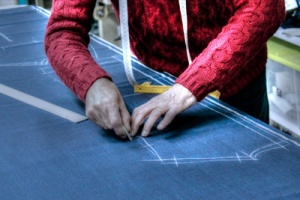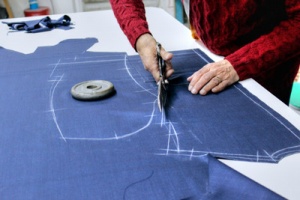 Only handcrafting can give a piece its soul and value, qualities that no machine could ever imitate. The trained eye and hand of these experienced and passionate men and women are irreplaceable; their understanding of you- of your shape, your movements and your habits, is infinitely deeper than your mere measurements, as is their understanding of the cloth and the garment. Here at Blaise de Sébaste, we cut and transform materials in order to craft what we aim to be a second skin: our perseverance with the iron and our precise manual detailing during the assembly process produce a garment that fits your shape utterly, bringing you incomparable comfort.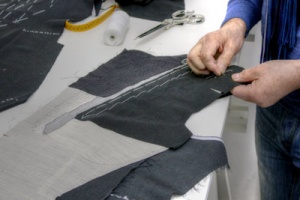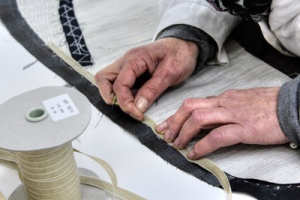 For all these reasons, a Blaise de Sébaste piece is built to last, both in its timeless styling and in the quality of its handcrafted construction. We will help you look after your garment, offering care and transportation advice, and offer a yearly review service of all your Blaise de Sébaste suits, jackets and coats.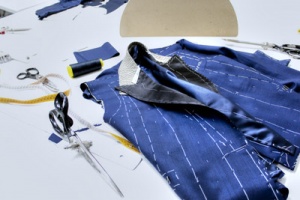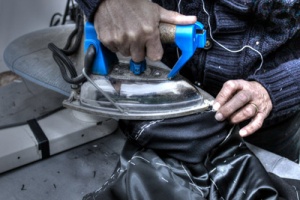 Sixty hours to create an exceptional garment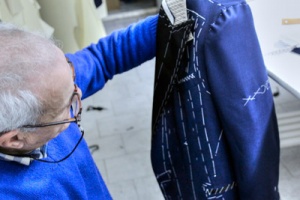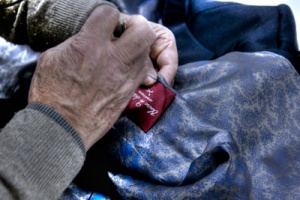 Our workshop is located in Italy, the only European country that has been able to retain artisanal cloth of the highest quality for our trade. The workshop comes to life every day as the stage of an intriguing, disciplined ballet in which chalks, scissors and cloth dance to the rhythm of your measurements. Our craftspeople are first and foremost creators of emotions.